Past Winner Highlights: 2016 Florida Companies to Watch
A typical Florida Companies to Watch class is comprised of businesses who collectively gross over $450 million in annual revenue, add more than 350 new jobs per year, average a 30% increase in earnings and experience almost 20% growth in employees annually. They represent great companies from throughout the state of Florida. Meet four of our past winning companies!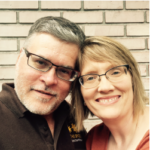 Jennifer & Brett Cramer, founders of The Spice Lab, came to entrepreneurship from opposite directions but are both equally excited about their growing company and enjoying their joint entrepreneurial effort. "Brett was always an entrepreneur practically since birth working for himself," said Jennifer Cramer.
On the other hand, I worked under an interior designer for almost 10 years. I always had to get up at dawn and wear a suit while Brett woke up and put jeans on, and I always thought 'that's not fair.' I worked for him when I had the kids and I loved the freedom of helping him. I loved that I could bring the kids to work and that I could leave  when I wanted. When we started this business, I jumped right in."
The Cramers started The Spice Lab by accident as they say. Brett Cramer created some custom salt collections as gifts for his employees to share his new-found fascination with gourmet sea salts. "They were excited about buying more so I put them up on Amazon.com," Brett Cramer said. "Just over the Thanksgiving weekend, we had 100 orders. I didn't have enough of anything to produce that many so I borrowed some tools and trained my employees in my computer company to fulfill the orders."
Six years later, The Spice Lab now is on track to do $12 million in revenue and employs 50 while still needing to hire more. "The growth is from being in the right place at the right time with the right product, price and brand," Brett Cramer said. "People see a good quality product and that it's the best you can buy and they come back and buy more."
The Cramers appreciate the recognition of being named one of GrowFL's Companies To Watch and are quick to state the recognition should be shared by the team. "It's always good to be recognized and also recognize the people who got you there," Brett Cramer said. "If it weren't for our team we wouldn't be where we are today. I also hope it gives us more prominence to encourage the Florida Department of Agriculture to help small businesses like ours. We should have more of a presence at national food shows promoting what we're doing in Florida and hiring people in Florida."
Brett Cramer advises aspiring entrepreneurs to find a niche in a marketplace they are passionate about. "You have to be different and think differently," he said. "You can't make the same thing everyone else is making. You won't get traction or lucky enough if you're not different. You want to be the best at what you do.  Look for a super high end niche or super low end niche. If you're in the middle you'll get eaten alive."
###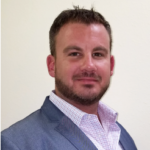 Matt Brown, founder of ThatsUs.com, developed his business model while operating several eBay retail stores. "I opened a store which helped consumers and businesses liquidate inventory via online marketplaces in 2005. That business quickly grew to multiple stores and ultimately a franchise of just under 100 locations". Brown said. "It was those stores that led us into building the technology which is what we do today and that is help businesses leverage their inventory online, typically in marketplaces that require heavy human capital to manage."
ThatsUs.com provides two such platforms. LotVantage, which helps automotive dealerships manage and control their brand and inventory across online classified and social media sites. "Our technology helps dealerships manage their inventory and brand on popular classified marketplaces such as eBay and craigslist, among several other sites," said Brown. "In addition, the technology also empowers our clients to simultaneously communicate their brand message and marketing material on social media. We take time intensive processes and automate them."
The second platform is Sellervantage. "SellerVantage started as a result of those eBay stores," Brown said. "I was managing the stores using spreadsheets and a home grown database and needed a more efficient process as it was getting overwhelming and expensive to operate without a software. I hired a development staff to help design and build a custom solution which became SellerVantage. This product not only helps small businesses manage inventory, but it also automatically syndicates the inventory to eBay and Amazon.com among other classified websites."
Brown gives much of the kudos to his team for being recognized as a Florida Company to Watch. "I'm personally very proud of the recognition," he said. "The reason we're being recognized by GrowFL is because of my team and what they've been able to accomplish, great technology is available everywhere, good people is another thing."
Brown's advice for aspiring entrepreneurs is to not underestimate the capital requirement of a successful startup launch. "Multiply by three the amount of money (and time) you think you will need," he said. "I've had a number of businesses struggle and that typically revolved around not being able to scale customers and revenue quickly enough before running out of money. Oh and find good mentors!"
###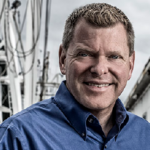 Wood's Fisheries is the product of five generations working tirelessly to provide the best wild American shrimp. Beginning in 1860 with Gabe Wood and his son Daniel Elton, they began by catching fish and building fishing vessels. M.C. Wood, Edward's grandfather and his son Buddy would catch shrimp and sell it to unloading docks around the coast in the late 50s. They then formed a partnership and sold their catch in Port Saint Joe on the side of Highway 98. In the late 60s, a woman named Ruth Corbit stopped to talk with them and informed them she was from "Florida Seafood" in Jacksonville, and a business relationship was born.
From then on the fishery grew into a local icon in its quiet coastal community. They have put the Forgotten Coast on the map with their fresh, domestic, wild-caught Forgotten Coast shrimp. They will soon feature the area's only aquatic farming facility, which was only possible through five generations of faith and hard work.
###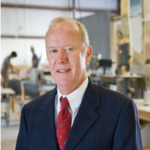 Paul Holmes, founder of JK2 Construction & Scenic, had no education or experience in construction when he decided to build his own home. "I had a growing family and had this harebrained idea that I could build my own house," he said. "I figured out things like zoning changes, acquiring a loan and then building the building. It was an overwhelming task at the time, but when it was completed, it provided a great sense of accomplishment and satisfaction. Plus I had great equity in the home because I was my own general contractor."
From there, Holmes attended graduate school in building construction at the University of Florida and subsequently took a series of jobs at large contracting firms to gain experience. "I always knew the end game was to have my own business," he said. "At the age of 40, my dad moved our family of seven children from the south side of Chicago to Florida to launch his own business because he was tired of corporate politics. He was an amazing mentor for me to see what he did to take control of his life by starting his own business."
Today, JK2 Construction & Scenic employs 41 and has grown into two distinct divisions. "The JK2 Construction Division specializes in design-build, commercial construction, and construction management," said Julie Holmes, Vice President and principal at JK2. "The JK2 Scenic Division designs and builds themed architectural millwork, custom props and fabricates specialty themed items."
Julie Holmes sees the Florida Companies to Watch recognition from GrowFL as validation of the company's hard work. "We are excited to receive the award and be recognized as a growing company in Florida," she said. "It shows that hard work does pay off and that we are making progress toward our goal of growing a family business into a true second stage business. We are honored to be recognized among the other second stage companies in the area."
CLICK HERE to view the full list of 2016 Florida Companies to Watch Winners