Embark Safety, LLC
Embark Safety, LLC Economic Impact
Jobs
7
44% Job Growth
2015-2019
Revenue
239%
Revenue Growth
2015-2019
About
Embark Safety's innovative system monitors employees' driving records continuously and sends real-time notifications when new changes occur, such as violations, suspensions, and accidents. Their system allows companies to reduce accident risk, avoid litigation, and improve public safety.
Meet Embark Safety, LLC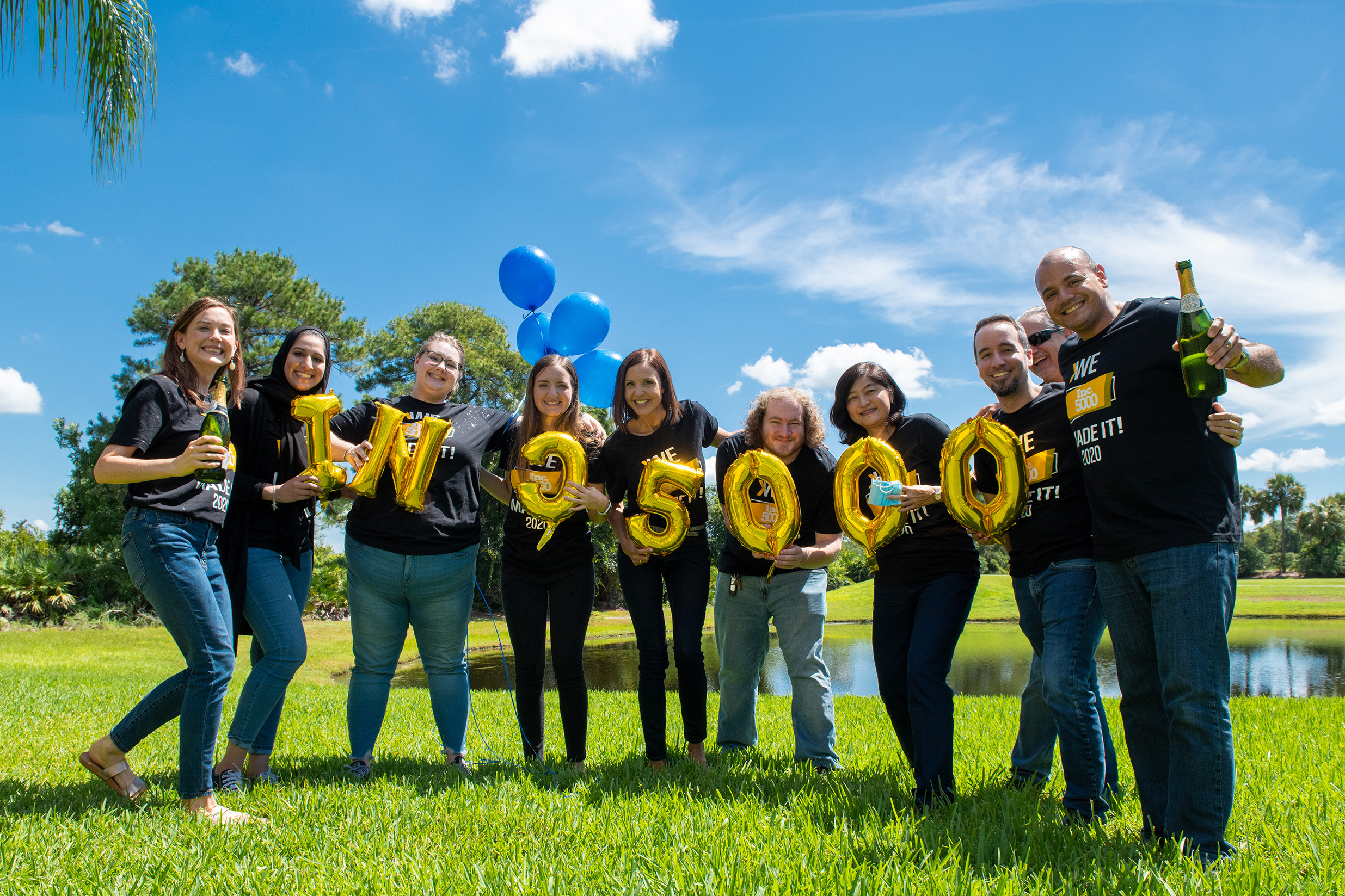 Can you tell us about your business and the value it brings to your customers?
Embark Safety developed a system that can monitor employees' driving records continuously and notify companies whenever there is a negative activity in a driver's record, such as accidents, suspensions, DUIs, etc. With this technology, companies can reduce the risks and liabilities associated with unfit drivers, while making communities safer.
Was there an ah-ha moment that led to the idea for your company?
My background is in finance and I had been working a corporate job in strategy for seven years. One day, I was driving down I-4, here in Orlando, and I had to swerve to avoid a truck driver hitting me. It was clear he was distracted and was swerving in and out of lanes. I called his company to report his erratic driving, but no one answered. That was my 'aha moment'.
I wanted to give people an easy way to report bad drivers and get them off the road. That's when Embark Safety was born, and the first and only service offering at the time was the "1-800 How's My Driving" decal. After a few years of selling these bumper stickers, I learned about an increasing pain point for customers —drivers with invalid licenses– and went to work to create software that could solve that problem.
What are some major challenges you've found while growing your business? 
Finding and retaining the right people to fill the right seats has always been a challenge and probably will forever be. Our recruiting and retention efforts may be our greatest challenge, but it is also our most important one. We are where we are and who we are because of our team.
We focus on finding exceptional individuals who are passionate like us, and who can align their purpose with our company purpose.  We've learned that this takes time, so we allow for it in our search process. We strive to ensure every team member understands how they fit in our big picture and empower them to make decisions and try new things for the good of the company. We love it when team members challenge why we do things and especially when they suggest new and better ways to get the job done.
What was one of the most pivotal moments for the success of Embark Safety?
Initially, the idea to develop a platform that could connect to all state DMVs was very daunting. Only a few companies had been able to do it. All of these companies had massive infrastructures, teams, and budgets. Even with a limited budget and staff, we decided to pivot and develop our own platform, instead of reselling someone's platform. The development took over 3 years, lots of persistence, and thousands of programming hours. Had we not taken that risk and trusted our gut, we wouldn't be where we are today.
Can you explain your company's competitive edge over other companies in your market?
Our Competitive edge is our commitment to providing the best customer service, price, and convenience in our industry.  We take time to listen to our customers and address their needs. We're not in the business to just sell, but instead to solve problems.  No matter our job titles, all of us are first 'customer service associates' and we answer calls and emails the same day.  Customers repeatedly tell us how our software is simpler and easier to use than that of our competitors. We designed it that way intentionally. Our flexibility to continuously innovate and adapt based on customer feedback is also an advantage.
Our technology automatically pulls license expiration, and medical certificate data (vital for commercial drivers) from the initial Motor Vehicle Record, and then sends alerts when it's expired, as well as 30-60-90 days prior to expiration. These help customers understand where their driver's status is at all times, proactively. This is an extra feature, in addition to the simple driver license monitoring, that sets us apart.
Our software is different because it's easy on the eye, user-friendly, and simplifies customer's lives. We are different because we don't overcomplicate anything and have created a modern platform that simplifies the driver record review process for companies of all sizes.
What's the company culture like at Embark Safety?
As we are the "newest kid on the block" in the driver license monitoring industry, our team culture sets us apart. There isn't a set of rules for how "things have always been done."
All team members, including interns, are encouraged to challenge why we do things and propose alternate solutions. This leads to a culture of high engagement and ownership as everyone's opinions and ideas are truly valued.
We work hard in a fast-paced environment, but the laid-back family environment. We're known to compete on things like who is using their standing desk the most, or who's logged the most steps in one day. We love going on "walking meetings" on the trail outside our office when it's not too hot! Pre-COVID, we frequently went out to eat together and ended many days with happy hours. Our culture and people is what we're most proud of.
What does it mean to you to be selected as a GrowFL Florida Companies to Watch Honoree?
It's a big honor and I'm very grateful. I came to the U.S almost 20 years ago from Colombia and to have bootstrapped our company to what it is today is an example that with hard work anything is possible.
I'd like to thank the entire Embark Safety team, past and present. Everyone has left or is leaving a significant contribution.
What is your advice for aspiring entrepreneurs?  
My advice for other entrepreneurs is to understand the journey is going to be rocky. It's difficult and it takes a long time. You have to be impatiently patient and persistent.  It's like putting out fires one after the next. It's not for everyone, but if you have that fire inside of you, just keep going.
Photo Gallery