RAPiD Genomics
About
Rapid Genomics is a DNA genotyping and genetic data analysis company providing solutions for agriculture, pharmaceutical and health science clients.
Meet RAPiD Genomics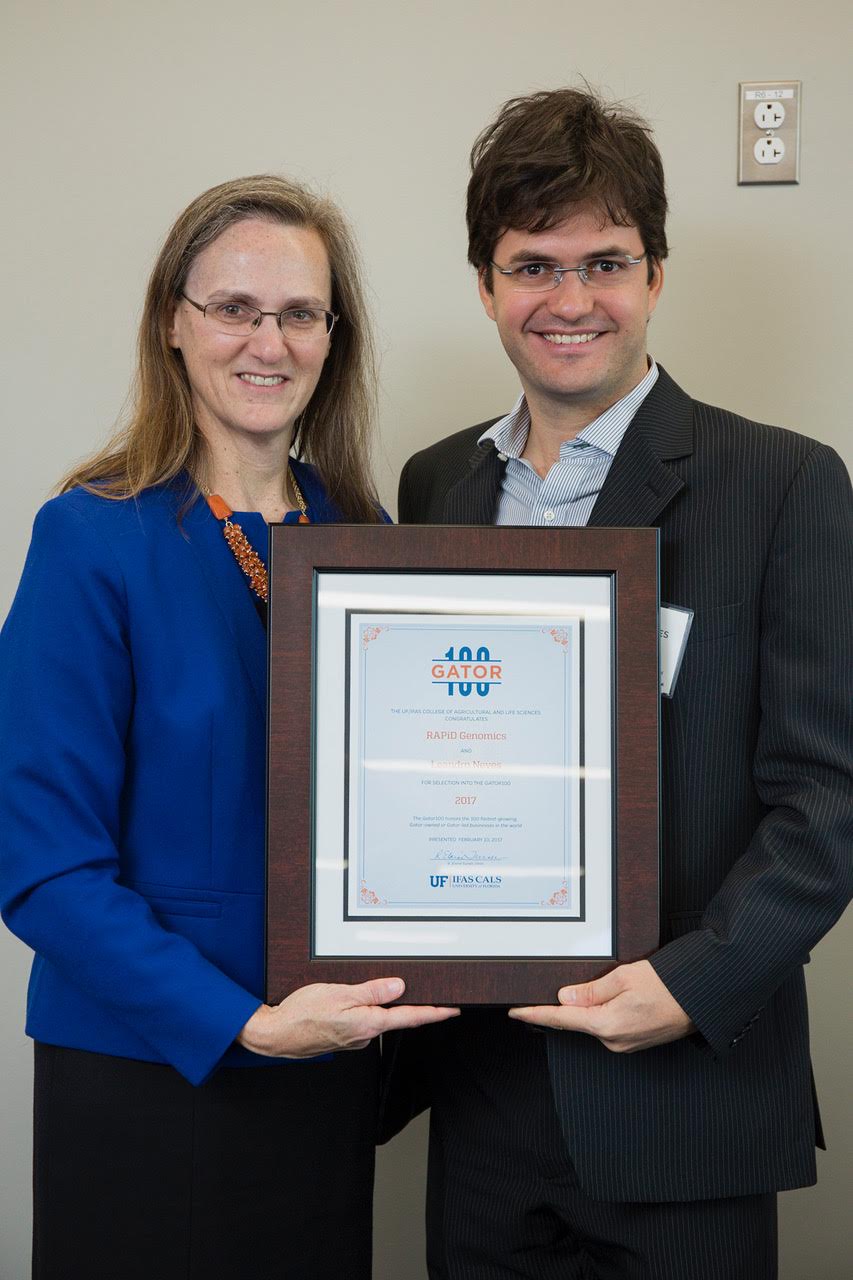 What does RAPiD Genomics do?
The RAPiD Genomics mission is to expand access to tools for genetic improvement by developing and delivering tailored genomic solutions to commercial & research agriculture, veterinary pharma, and evolutionary biology. Plant & animal industries have increasingly adopted genotyping technologies to improve germplasm and breeding stock for bioenergy, food, and fiber production. RAPiD Genomics focuses on the successful implementation of genotyping and data analysis through a portfolio of next-generation sequencing platforms.
Why RAPiD Genomics?
In traditional multiplexed genotyping technology, DNA is analyzed on a specialized device or "chip," where assays occur. Genotyping using this system is a costly, lengthy, and relatively low-throughput process with multiple challenges to both scalability and flexibility. The RAPiD Genomics genotyping platforms provide a scalable toolset for the analysis of commercial breeding-sized sample volumes at improved costs versus alternative technologies.
What is your advice for aspiring entrepreneurs? 
It's said that most starting companies fail, so ask yourself every day what you are doing to prevent that. It might increase your odds of success.
Photo Gallery