Join CLA for valuable insight on creating opportunities through new and updated PPP Loan Guidance and Other Tax Credits. During the webinar they'll cover:
Round One PPP Borrowers may be eligible for Second PPP Loan – Learn if your organization qualifies
More money was allocated to the PPP program for borrowers who did not borrow the first time around – should you now?
Learn important details on global changes to the PPP program
Meet the Presenter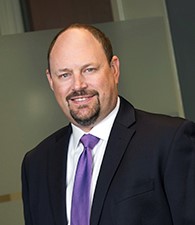 Jack Rybicki, Principal
LinkedIn Profile
Jack Rybicki is the managing principal of CLA's real estate practice, working to enhance the firm's service capabilities to developers, owner/operators and investors in real estate. With more than 28 years of accounting experience, including 25 in public accounting, he is also responsible for performing and supervising audit, accounting, and consulting engagements.
Jack currently concentrates his practice working with companies in our Real Estate group, including developers, owner/operators and real estate investors/funds, and also serves selected construction companies. He serves a wide variety of entities in the real estate industry including land developers, home builders, commercial, multi-family and student housing owner/operators and investors, as well as construction companies.
Jack provides various consulting services to our real estate clients, assisting in project due diligence, financial modeling and common area maintenance (CAM) assessments. Jack is also involved with CLA's capital markets activities, helping our real estate clients and fund managers raise capital.