Hail Entrepreneur!
Over the last 10 years, GrowFL has celebrated the entrepreneurial spirit through our annual Florida Companies to Watch awards program. Presented by GrowFL, in association with the Edward Lowe Foundation, this program seeks to find and celebrate those entrepreneurs who embody the the heart and soul of our state with their intellect and tenacity for solving problems, ability to lead, and unwavering dedication to their communities.

When a company first applies to be a GrowFL Florida Companies to Watch honoree, they're evaluated on things like leadership, corporate culture, community support and innovation. These second-stage companies are remarkable for their history of job creation, revenue generation and developing in-demand products and services. They are also pillars of their communities. Yet they have great potential to do more.

Although many are working hard to navigate through the COVID-19 crisis, our honorees have stepped up and have proven exactly why they were selected in the first place. While we are focused on delivering the crucial information that you need, we want to share the good stuff too. Check out the business owners below who are pivoting, discovering new markets, bringing joy to their customers and have linked arms to help save lives. We are proud to call them part of the GrowFL family!

It's time for Some Good News – GrowFL style.
Do you have Some Good News to share? email us!
---
2018 GrowFL Florida Companies to Watch Honoree Goes the Extra Mile for Team Building and Employee Engagement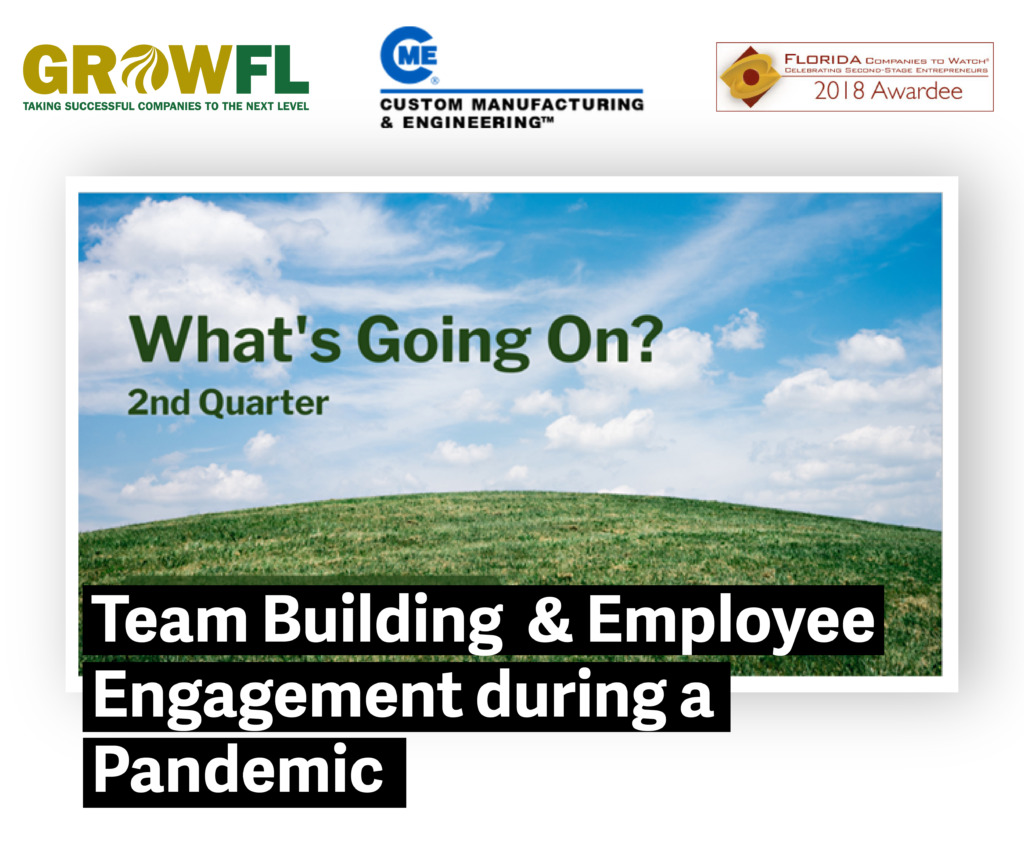 While transitioning to a remote workforce, many business owners faced the challenge of keeping their employees engaged and feeling like a team, despite not operating in the same building. 2018 Florida Companies to Watch honoree, Custom Manufacturing & Engineering, Inc. (CME), found a fun, easy way to bring everyone together during their usual company-wide meetings. Prior to COVID-19, their What's Going On (WGO) meetings would be held every eight weeks in a large conference room where employees were briefed on new happenings in the company and end with team-building activities. No longer being able to operate the company-wide meetings as they once could due to psychical distancing rules, CME adapted. To attend the meeting, CME utilized tools like Join.me or Zoom to reach their remote and in-office employees. Even if employees were in the office, they had them view the meeting remotely on their work computer or phone, to limit the number of people gathering. #FLCTW
Advice for entrepreneurs:
"It is important to find ways to remind your team that we are one team even if our work locations are scattered around. It is also important to let the employees have fun and take a break from all the stress around them." ~ Dr. Nancy Crews, President/CEO, Custom Manufacturing & Engineering

---
2014 Florida Companies to Watch Honoree Pivotes Business to Help in time of Need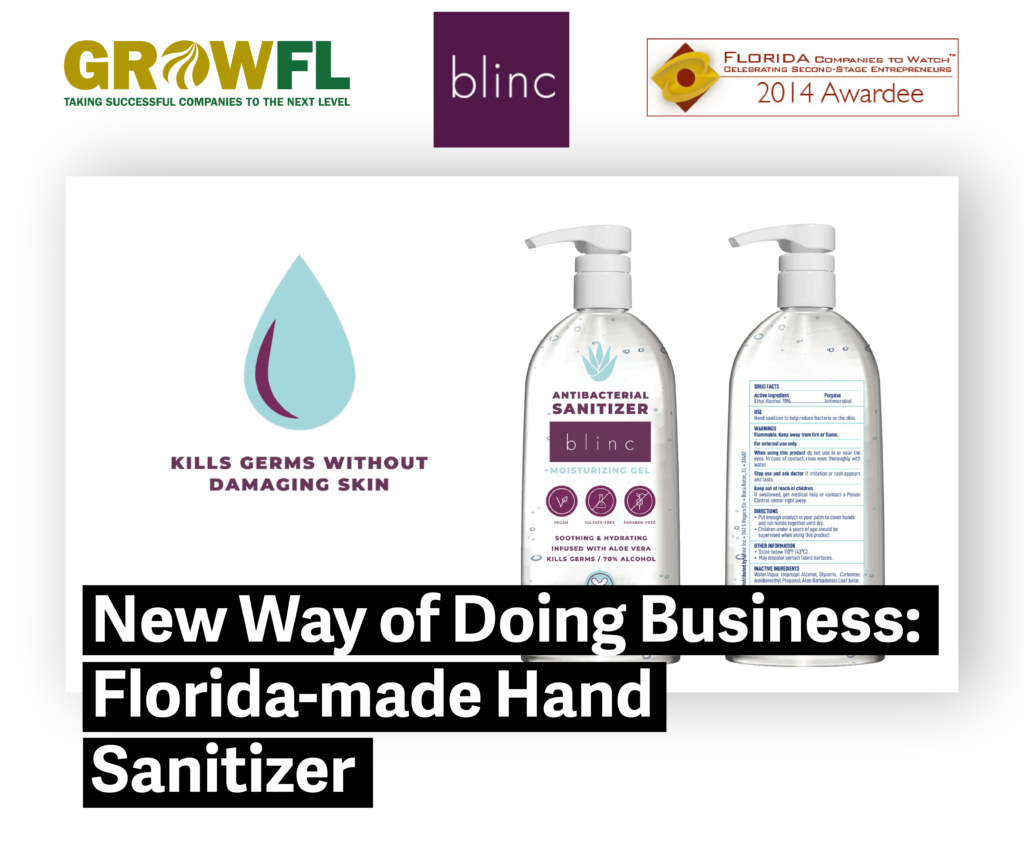 "All of our top customers like Sephora and Amazon pretty much stopped ordering so we said what can we do instead of just twirling our thumbs? What can we do to be a little more useful proactive and productive?" said Lewis Farsedakis, CEO of Blinc and 2014 Florida Companies to Watch Honoree. After feeling the stress of trying to find affordable and effective hand sanitizer for his own team, Farsedakis didn't want any other business owner feeling the same. "When we looked on Amazon just to even buy for ourselves, we couldn't find any reliable brands and when they came in, the smell was awful and we didn't feel like we could trust it," he said. Farsedakis and his team realized they could make use of equipment sitting idle and switch from their usual production of tube-forming mascara to Florida-made, FDA approved hand sanitizer. Available on their website, their hand sanitizer is extra strong, vegan, paraben and sulfate-free and infused with Aloe Vera to be gentle on the hands. #FLCTW
Advice for entrepreneurs:
"Try and find the positive during this pandemic. Review your company and your brand. Find weaknesses you can strengthen, opportunities you can jump on. Then execute as if you have a deadline that has already passed." ~ Lewis Farsedakis, CEO, Blinc

---
Some Good News from Our GrowFL Florida Companies to Watch Honorees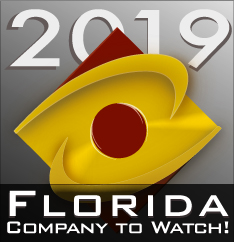 From Supplements to Masks: Total Nutrition Technology Serving their local Community and Beyond Read More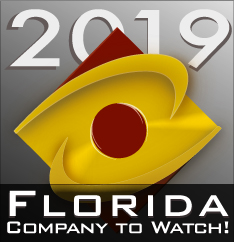 OnPay Solutions starts #stopandsmile campaign to connect employees working remotely Read More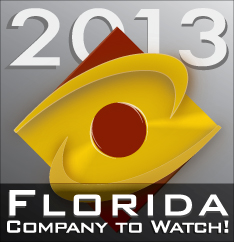 MY Health Guards: Keeping Businesses and their Customers Safe Read More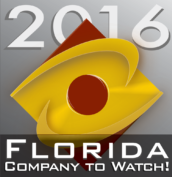 Woof Gang Bakery & Grooming expands into Downtown Doral Read More
---
Inspiring Stories – Some Good News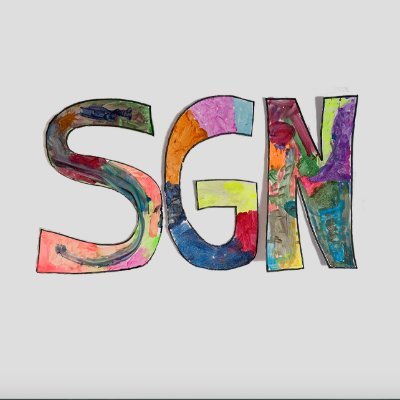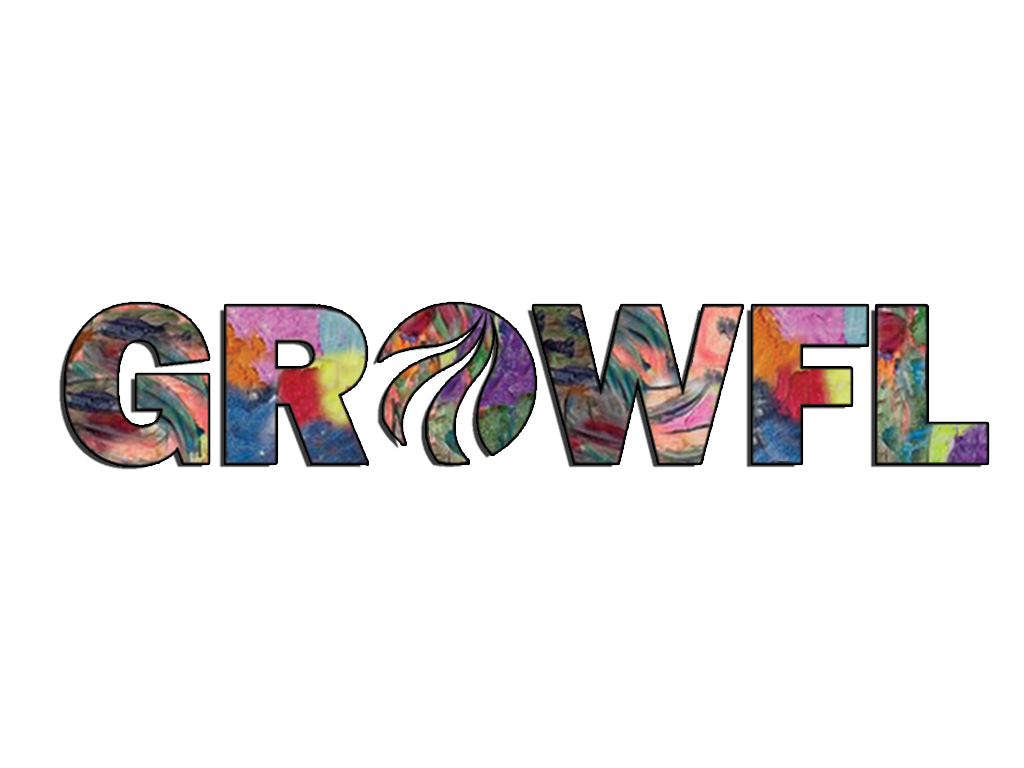 Despite the confusion, uncertainty, grief, and despair the pandemic has caused, there's never a bad time to look for the positive side of things. John Krasinski decided to change the narrative by creating a Youtube channel called "Some Good News." The new show is dedicated to heartwarming, inspiring, and uplifting stories from around the world. His very first episode welcomed a special guest—Steve Carell—to commemorate the 15th anniversary of The Office. Visit the YouTube Channel and watch each of the now 8 episodes for instant inspiration.
Tampa Bay: Accusoft announces its launch of a new SaaS business unit, focused on the growth of its OnTask document automation tool, and names former Vice President of Product, Steve Wilson, president. OnTask is different than the other 20+ products that Accusoft offers because it is targeted toward end-users rather than developers. For its continued growth and success, we need to treat it as a separate business unit," says Steve Wilson, President of OnTask. "OnTask speaks to a different market, and needs a different strategy than we've used for other products in the past 28 years." Read More
Northwest Florida: American Elite Molding, America's leading manufacturer of cable ties, announces that The Home Depot is now carrying their top-quality, American-made cable ties in stores across the United States. AEM cable ties are offered in bags that contain a 500-piece assortment of small, medium, and large sizes for uses such as securing cable and pipe bundles. Each bag contains 300 4″ 18lb ties (150 natural color and 150 black); 150 7″ 50lb ties (75 natural color and 75 black); and 50 11″ 50lb ties (25 natural color and 25 black). Other assortments can be obtained through special order. These products will be available for a limited time. Read More
East Central: Florida-based gas detection and safety monitoring company CO2Meter has released a new multi-sensor system, the CM-7000. The new system will provide restaurants, breweries, agriculture facilities and other industries with the ability to monitor up to twelve sensors from an eight-inch touchscreen control panel. "We took the most stringent US codes and developed a multi-sensor system that exceeds even the most rigorous requirements," said Travis Lenander, CEO of CO2Meter. "The CM-7000's launch provides customers the ability to ensure compliance and safety while monitoring up to twelve remote sensors that all report back to the main display."Read More
---
Some More Good News
Resources to Help You
GrowFL Webinars:
Today – May 28, 2020, 10AM – Weaponizing your Plan for Tax Efficiency & Armoring against COVID-19 presented by NestEggs Register
June 2, 2020, 1:00 PM – Get a Grip on your Cash & KPls presented by Traction in Florida Register

GrowFL Expert Connect – Answers from our trusted partners – Schedule an appointment


FloridaMakes Connex Florida – Florida's Supply Chain Database


Withum: Thrive in the New Normal of Business


CLA Livestream Series: May 28, 2020 – PPP Forgiveness Part Four


Insperity: Cross-training staff: A guide to effective implementation


Sales Advisors of Florida: Keep Sales Moving Forward


Traction in Florida: 13 Week Cash Flow Forecast (TWCF): How to and sample models
---
Share on Twitter