In addition, we are helping customers in a fast, simple, and cost-effective way to improve their energy performance and monetize flexible capacity. We have a simple business model where customers are able to access savings and generate revenue from one platform, and they retain 100%. 

Users pay a monthly subscription and a one-time onboarding fee to gain access to real-time energy-saving insights and control. The prominent shared savings business model has been in place for over 20 years and energy efficiency efforts have not made much of an impact. There's only about a 10% penetration rate of customers that are participating in these programs. If we incentivize customers to become more energy-efficient, we will get more people taking action. This could triple the penetration rate in the next few years.  I don't think anyone chooses to be wasteful, but it happens because people don't know the various ways to save energy.
Tell us about your company culture. What's it like working at COI Energy?
We live by the following seven core values: Customer Focus, Employee Empowerment, Integrity, Transparency, Innovation, Philanthropy, and Excellence. They all are important to our culture.  For me, the most important is empowering my team to go out and delight our customers at every chance they get. Our focus is on serving our customers but next to that is empowering our employees. We want to make sure they have a voice and can give input on the direction of COI. It's not about the leader, it's about the team. That's key.
Having a team that is built on integrity is important to us. If a customer asks for something and we can't deliver on it, we are open and transparent about it. Those customers always stick with us because we were honest. It's not an environment where you're trying to get through all the hard sales to get new customers and then the customer gets on board and they're disappointed because they were baited and switched. We have 100% customer retention because the entire team is working together to best serve our customers.
What are some challenges you've faced growing your business?
I would say the biggest challenge for me as a woman and minority-led startup was funding. I bootstrapped the business for the first two years.  It was even more challenging because we're in a crowded space. What we're doing isn't new, but how we're doing it is. Being in such a crowded space, you must paint a clear picture for investors to see the uniqueness of your offering.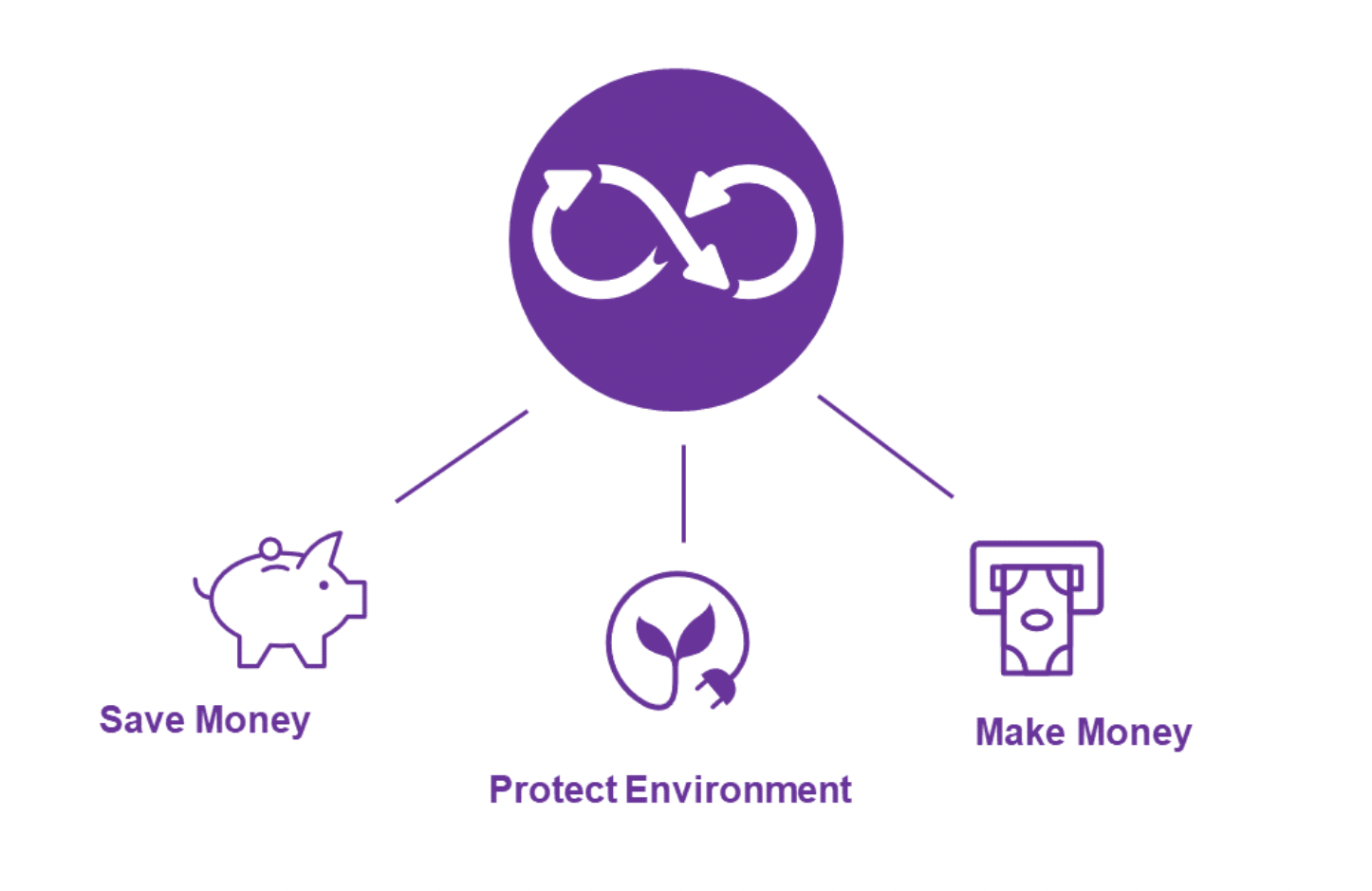 During COVID, landlords were trying to understand why their bills were so high but occupancy was at its lowest. They didn't have a line of sight into how they were using their energy and now suddenly, this digital world makes more sense to them. After that, we had an uptick in customers having interest and I think that's what drove investors to look at us again. We've reached a turning point where investors are seeking us instead of just the other way around.  
What is your proudest moment as CEO?
My proudest moments as a CEO are when I see my team making their mark and owning their space. A lot of times as CEO, the focus is on you, but it's the teamwork that makes the dream work. Most people don't get to see that side of things in the early days. An example of a proud moment was when one of my team members decided to write a white paper on the Texas grid debacle. From there, he led a community of other startups that agreed to work together to help TX solve their problem. Seeing my employees getting out there and making a difference, puts a big smile on my face. They don't feel constrained or boxed in. They know they can go outside of the box and make a difference.
What does it mean to you to be selected as a GrowFL Florida Companies to Watch Honoree?
Finding out that we were selected was humbling and a proud moment at the same time. Receiving this award validates that we're doing the right things. The validation really means a lot. We are grateful to the nominating committee for selecting us.  It comes during a time when my team has achieved several milestones including an investment from Google and winning the Diversity in ClimateTech award.